For many seniors, standing up from a couch or chair can become a significant hurdle. However, innovative devices have emerged to address this challenge and improve the quality of life.
We can list essentially three key couch stand assist devices. First, the lift chairs, often referred to as recliners which provide a substantial boost. These chairs offer an automatic lifting mechanism, raising the entire chair to a position that makes standing less strenuous. Second, standing canes, a portable and convenient solution, offer an added leverage point for those moments when getting up becomes a struggle. Lastly, portable lifting cushion that works as an intermediate solution, raising the person's sitting position to make standing easier. These couch solutions are easy ways to reduce falls in the elderly.
Presentation of Couch Standing Aids for Seniors
1. Lift Chairs ( recliners )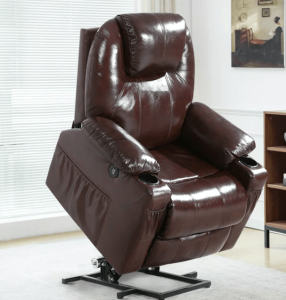 Lift chairs, also known as recliners, are essentially motorized chairs that can lift a person to a standing position with a simple push of a button. They come in various sizes, designs, and styles, so you can choose one that fits your home decor and personal taste. Some models offer heating and massage features for added comfort.
They provide a seamless transition from sitting to standing and vice versa, reducing the risk of falls. They also offer excellent support and comfort, particularly beneficial for seniors with chronic pain or mobility issues.
However, lift chairs do have some drawbacks. They are typically more expensive than other couch standing aids, and their size and weight make them difficult to transport. Moreover, they require a power source to operate, which may not always be convenient.
Additionally, some seniors may not wish to replace their favorite couch or chair with a lift chair, regardless of the benefits. For them, a portable solution like a standing cane or a lifting cushion may be a more acceptable alternative.
2. Couch Standing Canes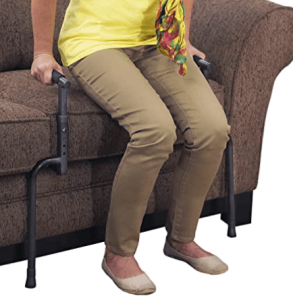 The devices "Standing canes", called also "couch canes" or "Standing Grab Bars", provide support when transitioning from a sitting to standing position and vice versa. They are portable, lightweight, and typically adjustable, and that's great !
Their main benefit is their portability. You can easily move a standing cane from one location to another. They are also relatively affordable.
However, standing canes do require a certain level of arm strength and balance. They may not be suitable for everyone, especially those with severe mobility issues or limited upper body strength. Some models have to be fixed to the sofa, which can limit their portability to a certain extent.
Read Also :
3. Portable Lifting Cushions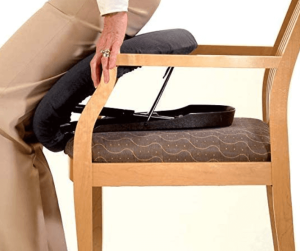 This device is tricky, in fact, portable lifting cushions work by slowly lifting the person from a seated to a semi-standing position.
These devices are lightweight and portable, and they can be used on any chair, couch, or seat. Some models are even battery-operated and can be activated by a simple button.
The main advantage of lifting cushions is their versatility. They can be used on any seating surface and are easy to transport. They also are more affordable than lift chairs.
However, like standing canes, portable lifting cushions do require the user to have a certain level of balance and lower body strength to stand from the lifted position. They also provide less support than a lift chair, so they may not be the best option for those with severe mobility or balance concerns.
Read Also :
Wrap It All:
We have selected three types of devices: lift chairs, standing canes, and portable lifting cushions. These are the main options we recommend, each designed to meet our seniors' specific needs in terms of strength, comfort preferences, and budget.
It's worth noting that there are other types of assistive devices available as well. Some aids are designed to provide a push, some offer a steady support to lean on, and others can assist in fully standing up. For seniors who have minor mobility issues, the three devices we presented can work wonderfully and significantly enhance your senior's quality of life.
For additional information on how to assist a senior standing up, you can visit this topic, it talks about additional devices we can use for different situations. We also detailed a list of tools that can help seniors to stand up from a bed, another for devices that help seniors stand from toilet and finally for bathtub supports.
Always remember, it's essential to consult with a healthcare provider or a therapist before deciding on any assistive device. Their expert advice can help determine the safest and most effective option tailored to the individual's specific requirements.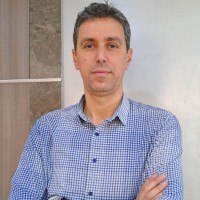 A seasoned SEO specialist and a writer for gaming, senior well-being, and ride-on toys. With an analytical mind, sharpened by 14 years of experience as a finance controller. His unique ability to create engaging content is only exceeded by his skill in leveraging SEO strategies, a talent driven by his love for numbers and patterns.